Review Zudaifu Natural Herbal Shampoo
Have you ever been like this ? No matter how many brands of shampoo you found, you don't like it at all. Allergy this brand. That brand is not good. Both waste of money, and bought so many brands until you don't have a place to store it anymore Stop spending your money. Because we have a good quality shampoo that you have been looking for.



Zudaifu Natural Herbal Shampoo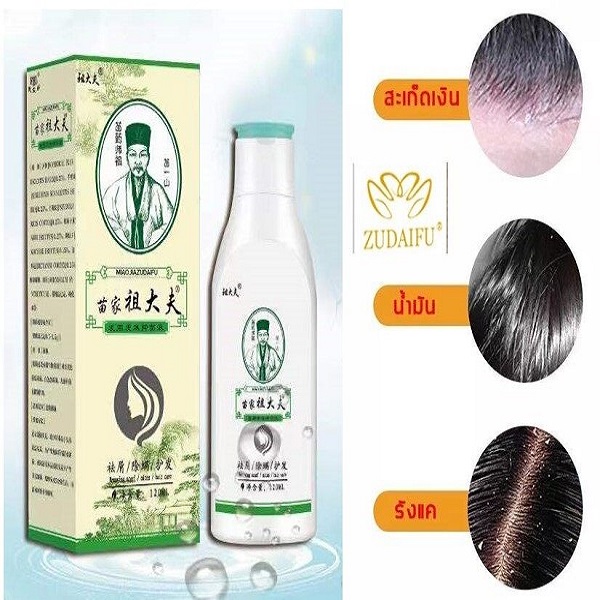 Natural herbal shampoo. Sensitive skin can use it. Zudaifu natural herbal shampoo helps nourish the hair and scalp, reduce hair split, reduce the accumulation of bacteria. Helps your hair to be not oily and eliminate dandruff. And the specialty, it helps reduce psoriasis on the scalp. So, people who have problems with scalp disease. Hurry up and grab it. Great quality shampoo at a greater price. You can't miss good stuff like this.
You can order at