Review 4 pens,
must have item 100%
Besides the phone and wallet, one thing you need to take with you is a pen. There are dozen of things you need to do; doctor's appointment, meeting, shopping. You can't remember everything. Try to find a helper with you. If you can't remember, write it down
Gel Pen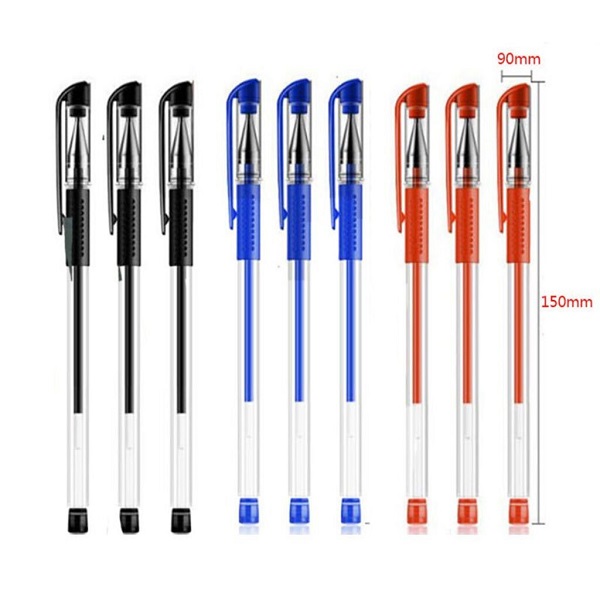 Gel pens are half because it writes smoothly like a ballpoint pen, but the ink dries slowly like a fountain pen. The advantage of a gel pen is that the lines are beautiful, sharp, and your handwriting is really good. But if you are left-handed. When you write from left to right and your skill isn't enough, your hand will definitely smudge the ink.

A classic pen. Used since I was in elementary school. Until now, I still see people using it. There are 3 colors to choose; red, blue, black. The pen tip is 0.5 mm. It can be used for a long time, But I hasn't been used half of the pen yet. Already gone.

You can order at
Ballpoint Pen
The most popular pens of all ages. Because it is easy to buy, the handle is beautiful, not expensive, and the writing is very smooth. Cheap and good.
Quantum Marshmallow Ballpoint Pen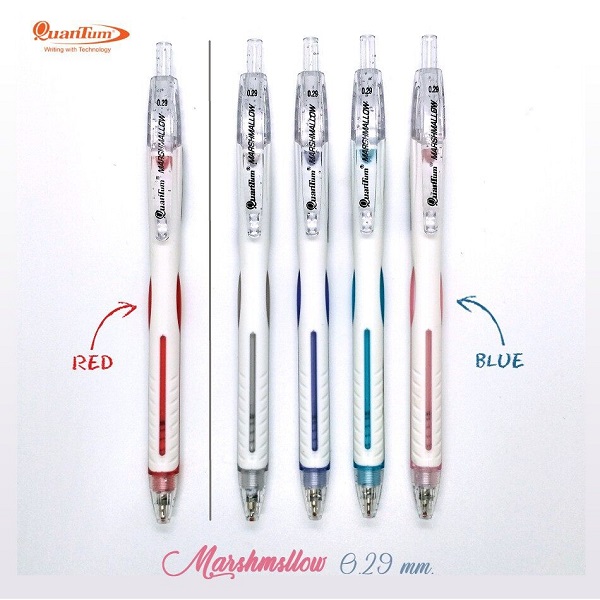 Just Quantum, you already know the quality. I'm a person who likes to use a small tip pen, Quantum Marshmallow tip is only 0.29 mm. The lines come out beautiful, sharp and the ink is not messed up.

Modern design, very young. There are handles to choose in 5 different colors, including gray, blue, pink, green and red ink pens. Rubber grip design. When you hold the pen for a long time, your hand will slip, right? But the rubber will help you to hold the pen comfortably and you can write more beautiful handwriting.
You can order at
Lipstick Ballpoint Pen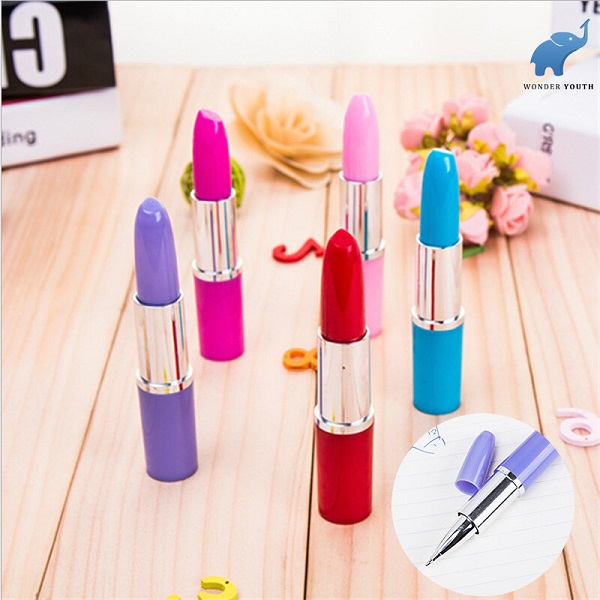 I guarantee you must confuse for the first time. Why did you write with lipstick ? Don't have a pen? But that's the pen
The highlight of this pen model must be given to the design that really really create. Who would have thought that one day we would see a pen in lipstick shape, right ? Make everyone wants to try it. Besides the design, its function is also great because this pen is smooth writing.

You can order at
Marker Pen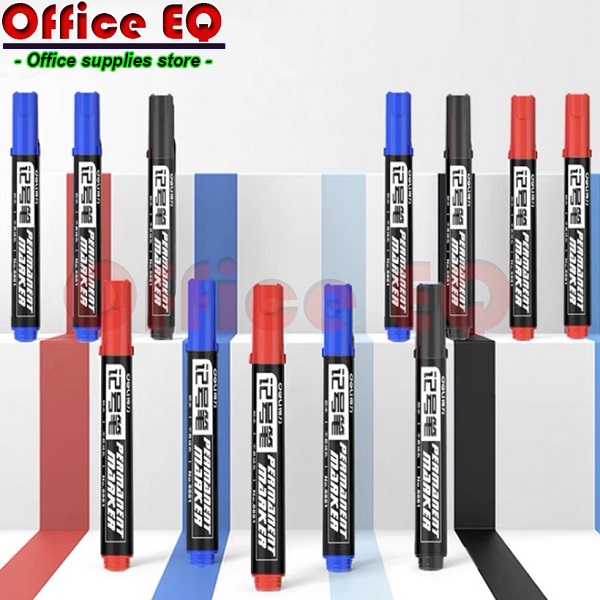 Deleting does not help to forget. But if you write and unable to delete, you won't forget either Permanent marker pen, or as we call it a magic pen. Waterproof. It can be written everywhere. Whether a plastic box, or where you have to write like on CD to send to the teacher (blessed my age )

There are 3 colors, including blue ink, red ink and black ink. Their ink is permanent, not erasable, long-lasting ink, and definitely won't fall off.
You can order at